Location in relation to the surroundings
The monument is located in Poznan on St. Martin's Street, directly at the building of the Aula Nova of the Academy of Music, within the boundaries of the Imperial District.
Text of the inscription
Ignacy Jan Paderewski 1860-1941
General description
The whole-shaped monument is 3.5 m high, was cast in bronze and placed on a 1.40 m high granite plinth. The pianist is captured in motion - it takes a firm, strong step. It is dressed in a tailcoat with an insurgent ornament attached to the collar flap. In his right hand he holds the music score.
The circumstances of unveiling
Among the members of the Hipolit Cegielski Society in 2009, on the 90th anniversary of the victorious end of the Wielkopolska Rising, an idea was born to honour Ignacy Paderewski in Poznań with a monument. A year later, the association announced a contest for a sculpture design. The winner was Rafał Nowak, a Poznań sculptor, who worked on his concept of the sculpture for another year. During this time, funds were raised to make the monument thanks to a public collection organized by the Hipolit Cegielski Society. Eventually, the monument was erected in St. Martin's Street, in the square in front of the Aula Nova of the Academy of Music. The ceremonial unveiling of the monument on 6 May 2015 was attended by President Bronisław Komorowski, who also held honorary patronage over the entire undertaking.
Contemporary importance
Paderewski's person has made a permanent mark in the history of Poznań. His arrival in the city at the end of 1918 initiated the outbreak of the Wielkopolska Rising. Later, the artist visited the capital of Wielkopolska five more times. In 1924, the City Council granted him honorary citizenship and the University of Poznań awarded him an honorary doctorate. Today, the monument to the pianist and Prime Minister of the Polish Second Republic's government is important for historical memory both in the local and national context. It reminds us of Paderewski's ties with Poznań and the Wielkopolska Rising, which is symbolised by an insurgent rosette in the lapel of a carved figure. At the same time, the monument commemorates the world-famous artist and his achievements. The music score displayed in the right hand refers to this. Information about the existence of the monument is only just beginning to function in public space, appearing in the latest guides and tourist websites.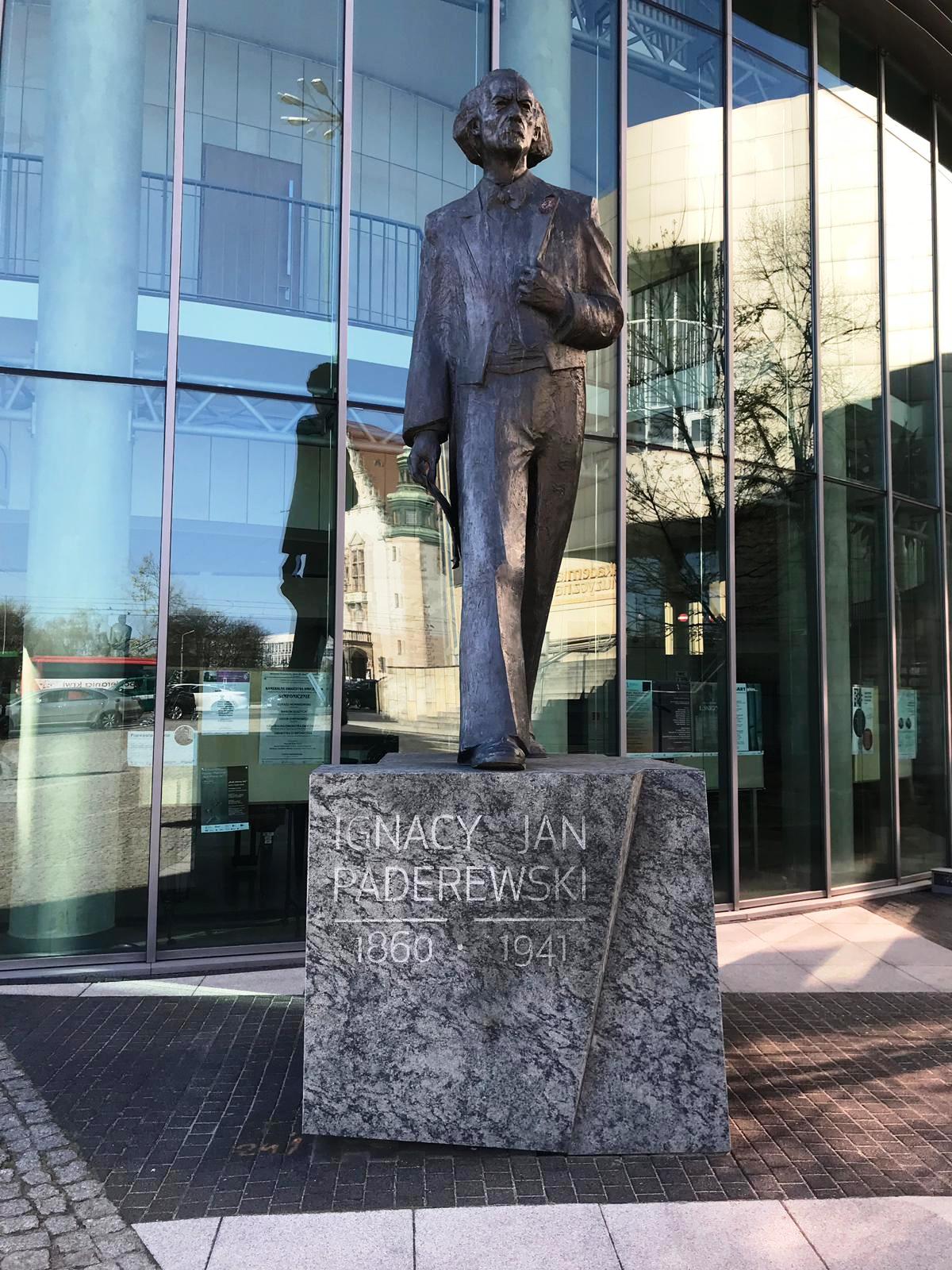 1 Stefana Stuligrosza
Poznań,
wielkopolskie
.
Polska
,
61-808