Eva Heyman Memorial
Person/persons/event to whom the monument is dedicated
The statue represents Eva Heyman, a young girl from Oradea who became famous thanks to the diary she kept during the Jewish ghettos in Oradea, at the age of 13, being deported in 1944 by Hungarian authorities and dying prematurely in the Auschwitz concentration camp.
Localization
Parcul Nicolae Bălcescu, strada Sucevei, nr. 65, Oradea, 410095
Location in relation to the surroundings
The statue is located in the Nicolae Bălcescu Park in Oradea.
Text of the inscription
MEMORIAL EVA HEYMAN
ORADEA 1931 - AUSCHWITZ 1944
General description
The bronze statue portraying an adolescent girl in human size, sitting on a marble pedestal, was made by sculptress Flor Kent. 
The circumstances of unveiling
This monument was created at the initiative of the Tikvah Association, which also dealt with all the formalities, including the necessary funds, in order to always remember the generation of Jewish children who perished in World War II. The statue was unveiled with the attendance of sculptress Flor Kent (who worked pro bono) and of Deputy Mayor Mircea Mălan.
Contemporary importance
Eva Heyman was a thirteen year old girl who, like Anne Frank, wrote a short diary while in a ghetto in Oradea. Before being deported, Eva's mother recovered the diary after the war and published it in Budapest in 1948. Translations were later published in various languages, including Romanian. Éva was also called the Anne Frank of Oradea. Presently, the statue is a place of commemoration of the generation of Jewish children lost in the war.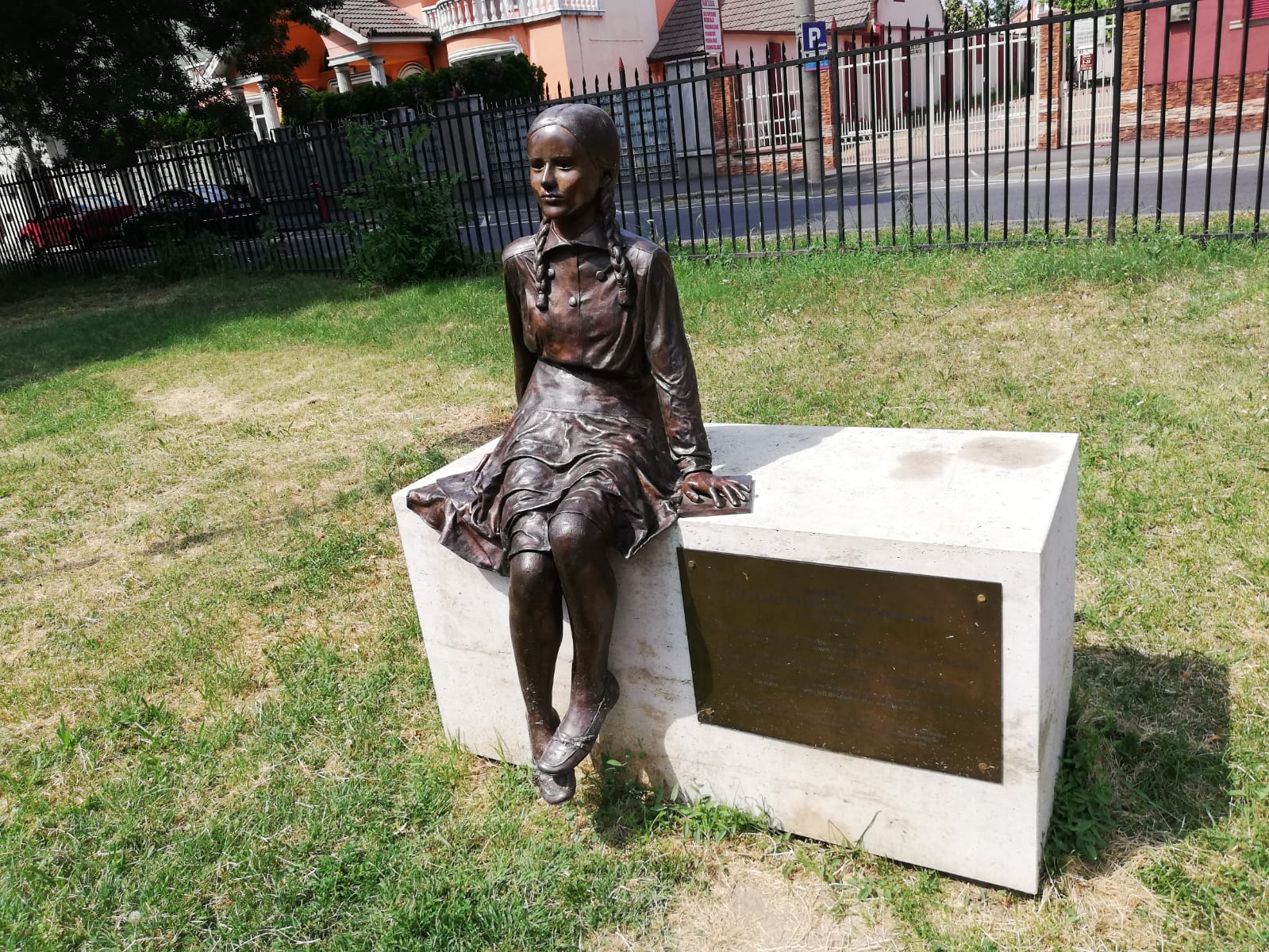 76 Strada Mihail Kogălniceanu
Oradea,
Județul Bihor
.
Rumunia
,