Location in relation to the surroundings
The monument is located in front of Casa Presei Libere (the House of the Free Press), close to the Park Mihai I (Herestrău Park) and to Șoseaua Bucureşti-Ploieşti (the road linking Bucharest to Ploiești), the main road leading to Otopeni Airport.
Text of the inscription
In memory of the fighters of the anticommunist resistance 1945-1989.
General description
The Wings monument is made out of three stainless steel wings coated in weathered bronze, with a height of 24 meters and a 4 meter tall pedestal, covered in granite on the front side and in grass on the back side. The pedestal is in the shape of a cairn representing an imaginary tomb made of the thousands of unknown tombs of Romanian citizens who died in the prisons, camps and other detentions centres throughout the communist period. The three wings represent the Holy Trinity carrying to heaven the souls of the victims of the communist regime.
The circumstances of unveiling
The idea to build a monument for those who fought against communism in Romania was born ever since the 1990s, among the Association of Former Political Detainees from Romania, led at the time by Constantin Ticu Dumitrescu. A project contest was launched in 1999, won by sculptor Mihai Buculei. Due to financial and technical difficulties, the project was finalized only in 2015. The Wings monument was unveiled on 30 May 2016, in a ceremony which included the President of Romania and hundreds of survivors of communist prisons.
Contemporary importance
Every year, the day of the Anticommunist Political Detainees from Romania is celebrated on March 9 and ceremonies are performed at the Wings monument to commemorate the victims of the communist regime. The ceremonies include religious services, military honours and a wreath ceremony.
Publications, sources, links
https://www.cotidianul.ro/monumentul-aripi-simbol-al-libertatii/
https://www.mediafax.ro/cultura-media/monumentul-aripi-in-memoria-celor-care-s-au-jertfit-impotriva-comunismului-a-fost-instalat-in-piata-presei-libere-galerie-foto-14941121
https://www.hotnews.ro/stiri-esential-21039642-monumentul-39-aripi-39-dedicat-rezistentei-anticomuniste-fost-inaugurat-piata-presei-libere.htm
https://ro.wikipedia.org/wiki/Monumentul_Luptei_Anticomuniste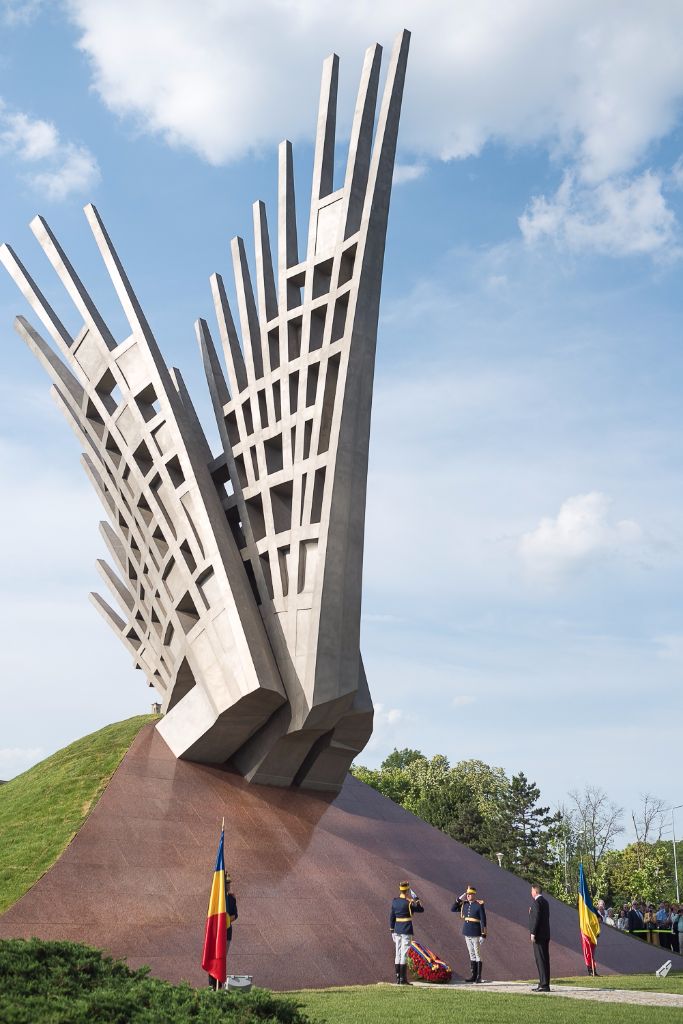 Piața Presei Libere
București,
Municipiul București
.
Rumunia
,