Shot Pillars
Person/persons/event to whom the monument is dedicated
The monument honors the memory of the victims of the 1989 Revolution in Cluj-Napoca, where 26 people died, 13 of which in Union Square. Another 57 persons were injured, 28 of which in the same square.
Localization
Piața Unirii 8-9, Cluj-Napoca 400000
Location in relation to the surroundings
The Monument of the Shot Pillars in Cluj-Napoca is located near the intersection of Union Square with Napoca Street, across the street from the former Continental Hotel, in front of the Rhédey Palace. 
Text of the inscription
Shot Pillars, December 1989
General description
The Union Square ensemble is located directly on the ground, including seven over 3 m high bronze silhouettes, each bearing at least one symbolic trace of the bullets that took the lives of people in the square.
The circumstances of unveiling
Sculptor Liviu Mocan aimed to create an exchange of communication between the shot silhouettes, 'like a tandem, a dance, a tango between forms, that would relate to each other and form a family, not a group of singularities'. Holes can be observed on the surface of the figures, meant to symbolise the bullets that were shot at people. The idea for the monument took shape together with Aurel Coltor, the current president of the Association for the Truth about the Revolution.
Contemporary importance
Given its central location in Cluj-Napoca, the monument is seen by tens of thousands of people. Every year, on December 21, wreaths are laid here to honour the victims of the 1989 Anticommunist Revolution.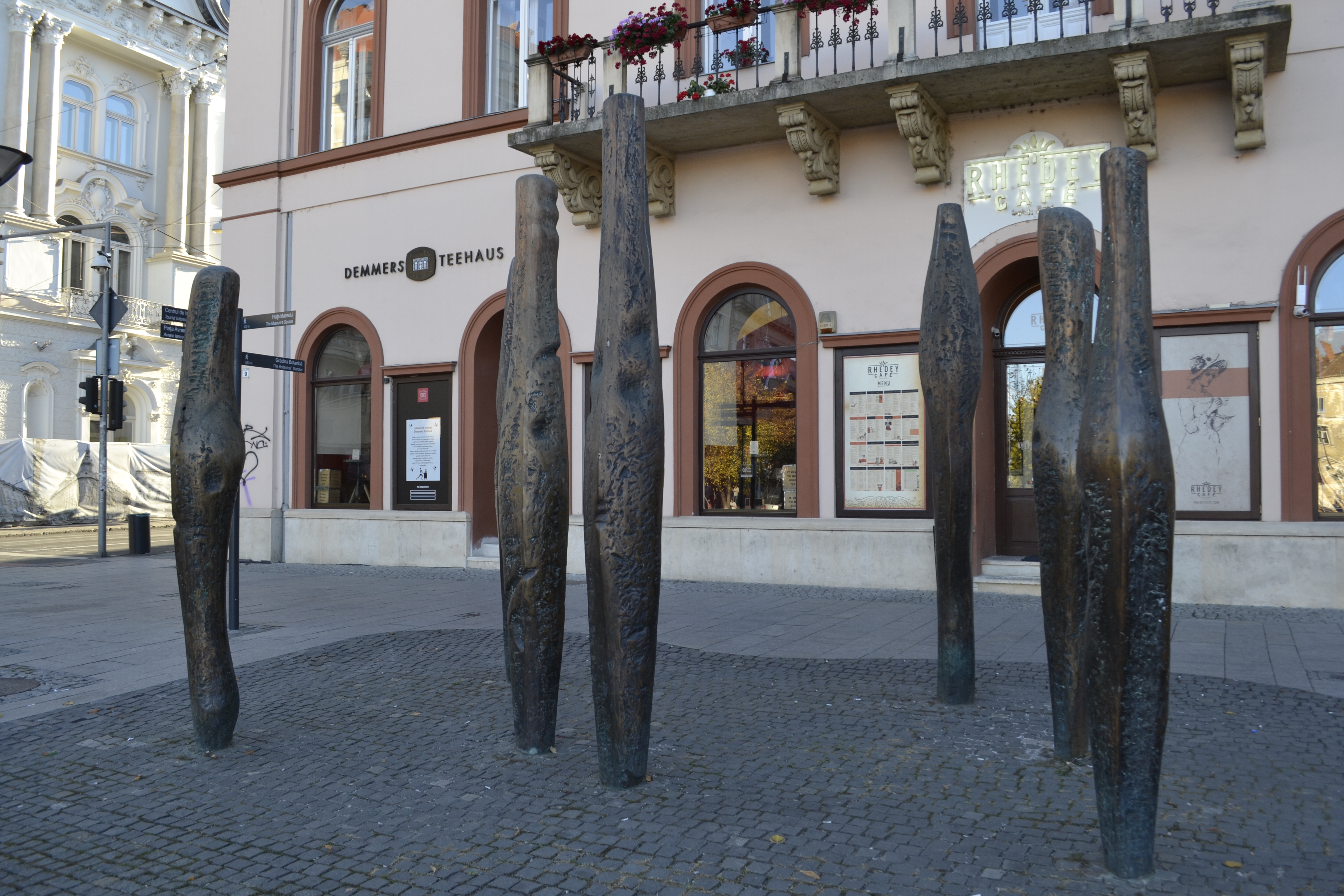 2 Aleea Meseș
Cluj-Napoca,
Județul Cluj
.
Rumunia
,
400434