Independence War Heroes Monument
Person/persons/event to whom the monument is dedicated
The monument is dedicated to Romania gaining its independence on May 9, 1877, when it was no longer under the suzerainty of the Ottoman Empire following the Russo-Turkish War of 1877-1878 (also known as the Romanian War of Independence). Corabia is one of the locations where the Romanian army crossed the Danube to fight the Turkish troops. It is one of the most significant monuments in the history of the city, along with two other monuments dedicated to Romania's independence (a second monument and a memorial cross), which are also located in Corabia upon entering the city from Turnu Măgurele, in the neighbourhood of Siliştioara.
Localization
Olt County, Corabia, Heroes' Square [Piaţa Eroilor]
Location in relation to the surroundings
The monument is located in the city centre, at the intersection between May 1 Boulevard and Cuza Vodă Street, within an area bordered by the Corabia City Hall, Alexandru Ioan Cuza National College and the Holy Trinity Church.
Text of the inscription
1877 – Monumentul Independenţei [1877 – Independence Monument]
General description
The monument consists of a marble pedestal and a bronze sculptural group depicting a woman holding a flag and wearing traditional garments, which stands for the genius of Romania, while pointing to a soldier in a fearless stance where to cross the Danube. Initially, the monument was flanked by two vintage cannons with bronze barrels and cherry-wood wheels. In time, marble plaques were added on the sides of the pedestal, containing the names of heroes from Corabia who perished during Romania's War of Independence, the First and the Second World War.
The circumstances of unveiling
The monument was erected following requests sent to local authorities by independence war veterans from Corabia and neighbouring villages. A committee was established for the erection of the monument, which was presided by Radu Ivănescu, a founding member of the Bank of Corabia, who had a significant financial contribution to the monument being built. The monument is the work of the sculptor Ion Iordănescu and was unveiled on November 3, 1929 in the presence of representatives of central and local authorities.
Contemporary importance
Nowadays, the Independence War Heroes Monument dominates the civic centre of the city of Corabia as one of its main attractions. Local authorities hold ceremonies each year to celebrate Romania's proclamation of independence (May 9) and Romania's National Day (December 1).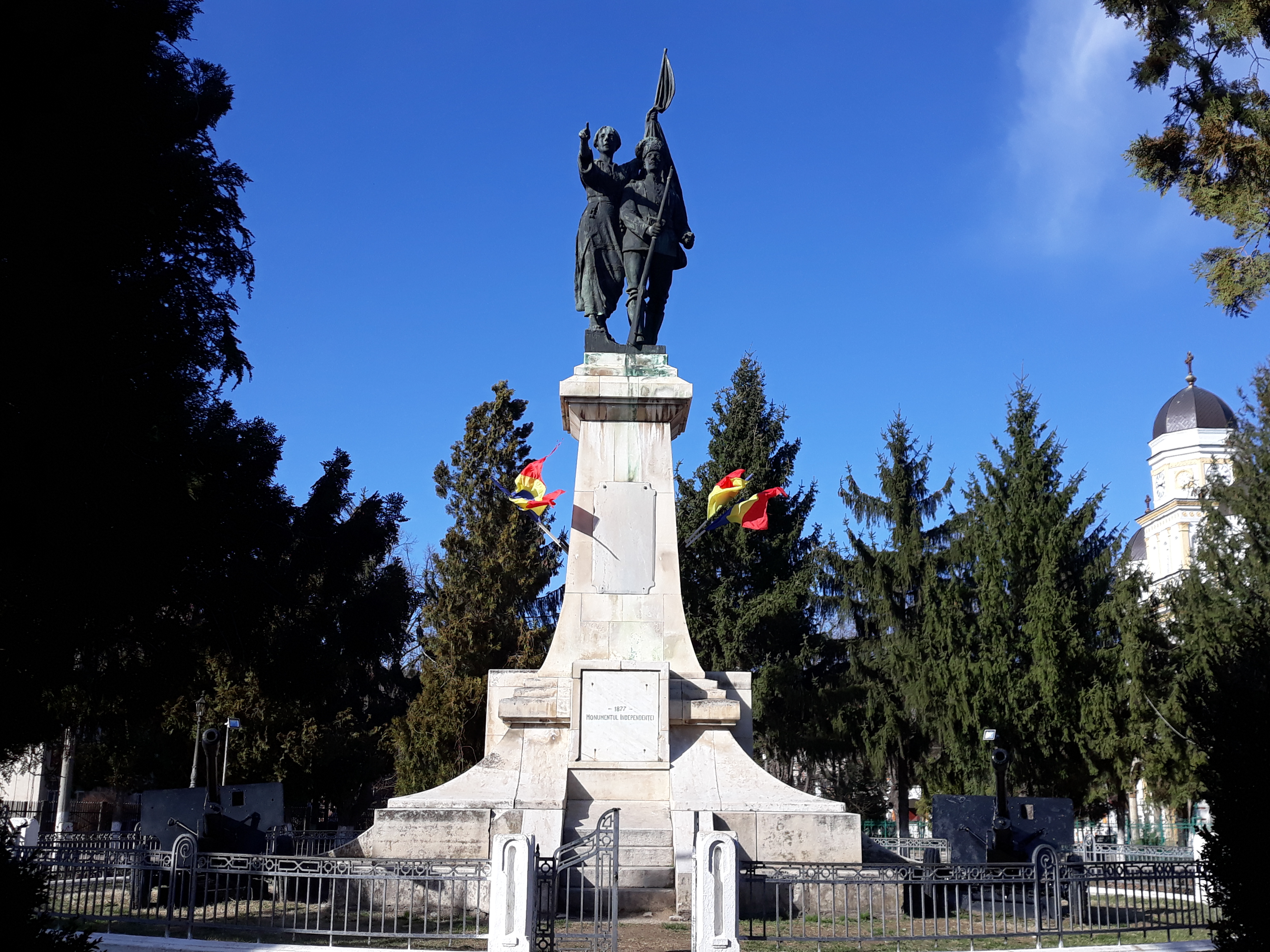 Piața Eroilor
Corabia,
Județul Olt
.
Rumunia
,
235300