Location in relation to the surroundings
The monument is located by the main road along the village of Nemecka.
Text of the inscription
...we sue the murderers, inhuman beasts, for our live that could not have been lived till its end we sue.
Rudolf Fábry
General description
The monument for the victims of nazi reprisal symbolizing flame in stove and a kneeling woman with opened arms was designed by the architects A. Bélla, E. Stančík, M. Belluš and akademic sculptors K. Pataky and A. Vik.
The circumstances of unveiling
After the war, the limestone (or its part, which was not destroyed) was restored and made it a reverent place. In 1958, a memorial from two parts was added next to the lime kiln - a statue reminiscent of the furnace flame, and in front of it is a statue of a kneeling woman with her arms outstretched.
Later history
In 2003, the exhibition of Nazi and Hlinka's Guard Reprisals in Slovakia between 1944 – 1945 was opened. In 2007, a new exhibition in Kaliste National Cultural Herritage was opened with the main focus on Partysan republic and fascist reprisals in this region. The exhibition is dedicated to the most tragic chapters of Modern Slovak history. The reprisals prosecuted by the Nazi and Hlinka Guard collaborationist from Emergency Divisions as well as members of the German minority. The exhibition explains the course of events, their main actors, victims of brutal murder in Kremnicka and Nemecka /the places with the highest number of exterminated victims in Slovakia./ It also documents the development of the Slovak fascist regime and the events leading to the  military suppression of the Slovak National Uprising. By the Nazi army and SS, the occupation of the Uprising centre – Banska Bystrica. The Nazi troops were followed by police-security department of SD members and SiPo responsible for chasing, arresting, and elimination of the people who participated in the Uprising, Resistance movement, civilians helping them, Jews and Roma people.
Contemporary importance
This memorial is an important reminder of the collaboration of Slovak fascist state organization Emergency Divisions of Hlinka Guard with Nazi army when it came to extremely harsh punishment of people fighting against fascist regime and Nazi occupation during and after the Uprising. Such cruelty cannot be forgotten and especially in this central Slovak region where in recent years one neofascist political party (inspired by Hlinka Slovak People Party from the times of the Slovak state) has been reaching considerable support.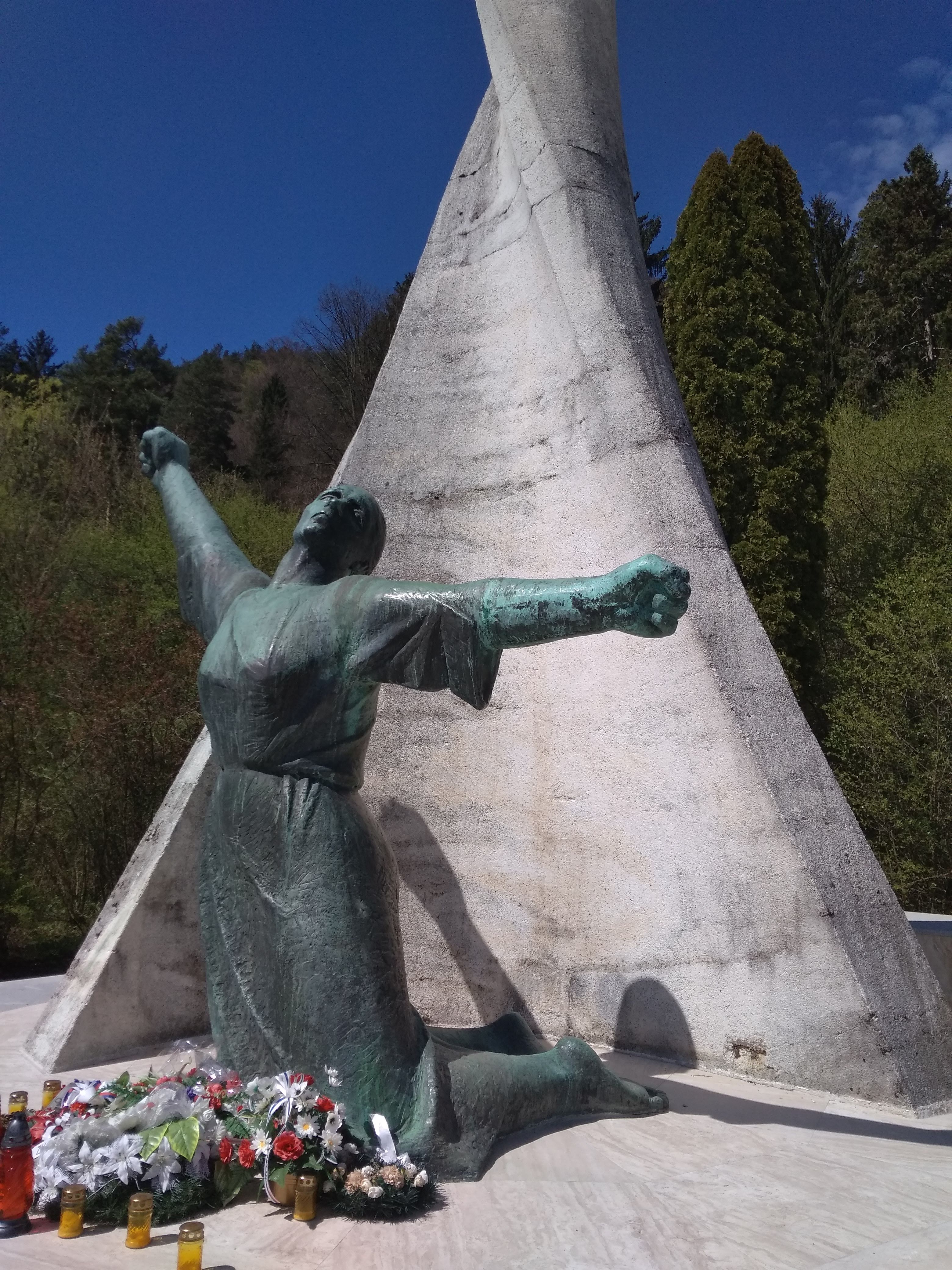 4 S. Chalupku
Banskobystrický kraj
.
Słowacja
,
976 97