Location in relation to the surroundings
In front of the building of the local administration, in the middle of paved square by the main road through the village.
Text of the inscription
1947
FOR THE MEMORY OF EXPATRIATED AND DEPORTED HUNGARIANS
[A KITELEPITTET ES A DEPORTAIT MAGYAROK EMLEKERE
NA PAMIATKU VYSťAHOVANÝCH A DEPORTOVANÝCH MAĎAROV]
General description
In the middle of the paved square there is a massive piece of polished stone divided in two parts with nickel sign of 1947 in between them. Next to the memorial there is a stone tablet with the names of villages where the Hungarians were deported carved in white square stone tablets.
The circumstances of unveiling
The policy of President Benes and Fierlinger's government after 1945 was based on the collective complicity of the German and Hungarian minorities. The deportations of Hungarians and Germans were justified by    collective betrayal and revisionist policy of both Germany and Hungary at the outbreak of the World War II. The members of German and Hungarian minority were deprived of their civil, social, national rights and their estates. The elderly, women and children suffered and died in freezing stock cars at their journey that lasted several weeks. This memorial is the only one of its kind in Slovakia to commemorate the forced deportations of Hungarians. For example, from the village Pered  153 families were deported to forced labor in Czech countries and 585 people were expatriated to Hungary to the villages south east of Balaton. In total, almost 100.000 Hungarians were replaced by Slovaks who were repatriated to Czechoslovakia.
Contemporary importance
The Hungarians have strong national identity, the locals organized a referendum about the change of the name of the village to its original Pered. Majority of the people claimed they prefer the historical name. However, the governmental committee responsible for the place names did not approve the change. Current name was ordered by the Communist Government in 1948.
Publications, sources, links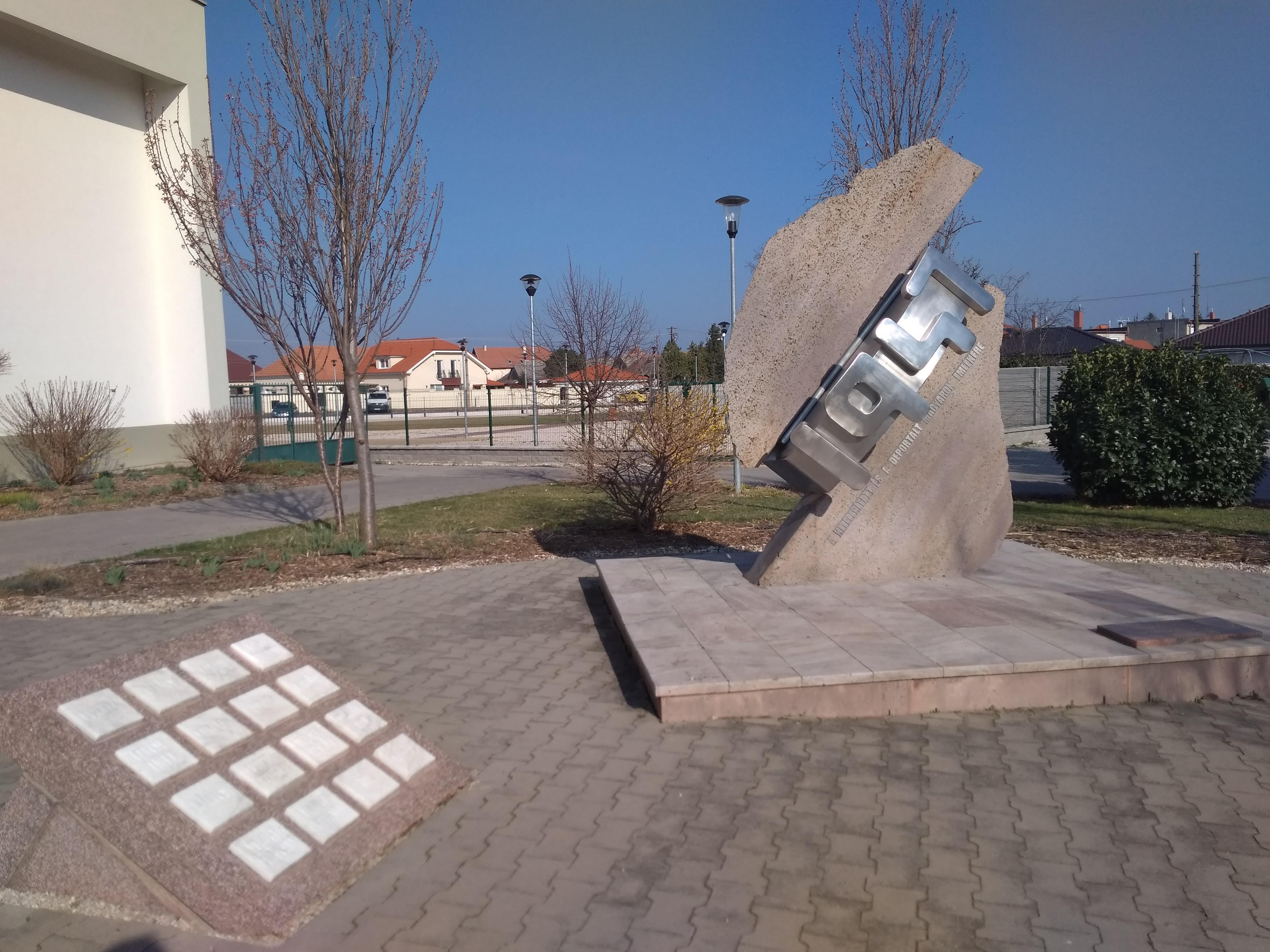 860 Žihárecká I.
Tešedíkovo,
Nitriansky kraj
.
Słowacja
,
925 82